When thinking about the arising of new technology hubs around the world, Miami has become a bright star. Its sunny beaches, fancy restaurants, great weather, and blended cultural lifestyle converge to attract investors, venture capitalists, start-ups creators and entrepreneurs.
Nico, our CEO, and Pablo, our Director of Service Delivery, participated in eMerge Americas 2023, living premier conferences, workshops and interactive exhibits to keep our Product Factory on top of the industry development. eMerge Americas linked thousands of representatives from companies with diverse origins that were united to learn from each other.
Talented people such as the football champion and one of the greatest of all time, Tom Brady, shared his vision on leadership: "You don't have to be the best in something, you have to work on making the best out of you" and focusing on his experience on over-delivering to success. His journey as a player also impacted his personal brand and entrepreneurial encouragement providing us useful advice to any dreamer. Paul Judge, Caroline Hyde and Ed Ludlow talked about Florida expansion of its innovation industry.
The event, for example, analyzed Generation Z behavior, the workplace context connected to automation, technology skills and new worldwide office dynamics. Adding to this subject, different Florida colleges and universities exhibited their own ideas like healthcare simulators. Many other tech revolutionary products such as a 5-foot-tall robot from Alan B. Levan | NSU Broward Center of Innovation was a demonstration of how technology arises every day and impulses us to evolve on daily bases.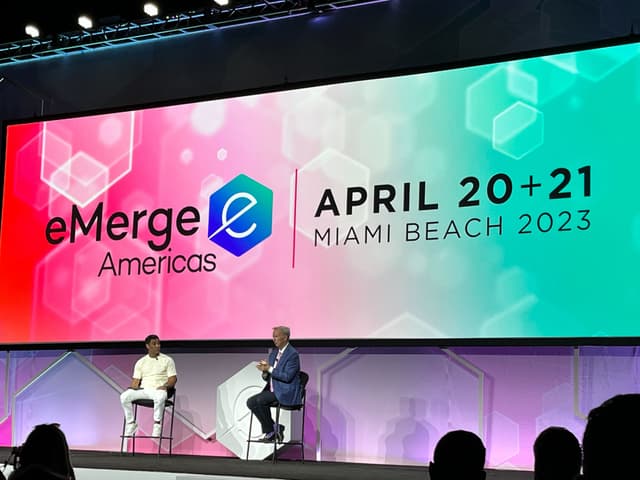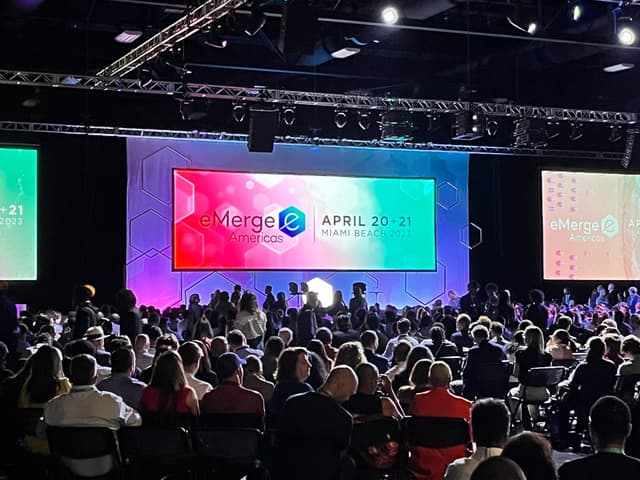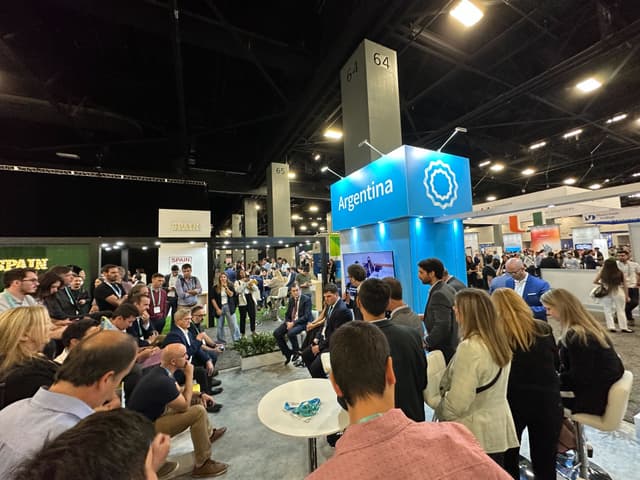 One of the highlights of Nico and Pablo's experience on eMerge Americas was participating in the keynote conference featuring Eric Schmidt, the former Google CEO. In his talk with Mayor Francis Suarez, Schmidt explained how the artificial intelligence industry needs more talented professionals seeking for more innovation. Besides, he pointed out the importance of staying resilient in a chaotic world and he embraced the relevance of flexibility and adaptability, collaboration, data use, and enjoying daily wins.
eMerge Americas Miami 2023 was a wake-up call in many aspects and a resurging inspiration for Eureka Labs to keep growing and developing a strong Product Factory being part of the most flourishing and captivating tech hubs worldwide.