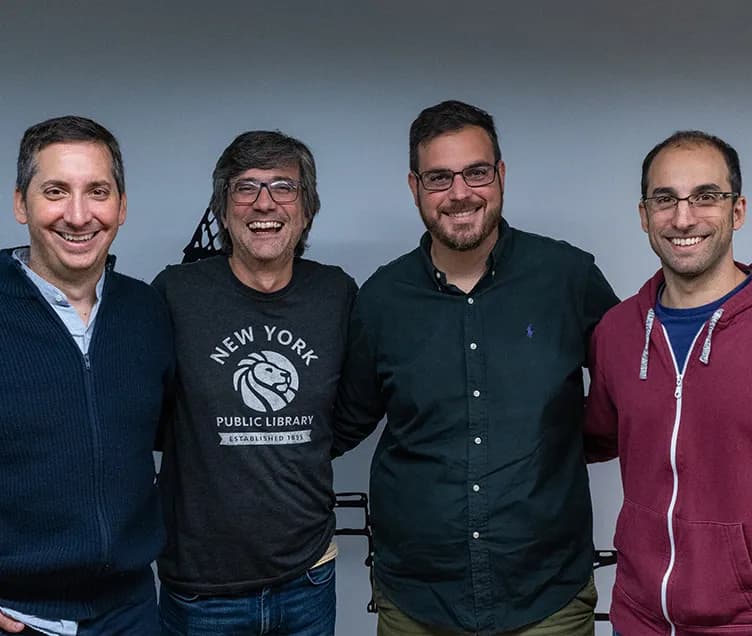 Our story
We were always a team of believers. We pursued every goal with the attitudes of young dreamers and the knowledge of committed professionals. We started our careers in eCommerce, internet and technology solutions 15 years ago and never looked back. We founded our own companies, scaled and led others. Some tech giants like eBay and Naspers were interested in our projects buying some of our greatest. Years later, we improved our experience and ideas and taking advantage of that track record on creating and scaling ecommerce, SaaS products and companies, from startups to US public companies, we created our own Product Factory: Eureka Labs.
We create an enjoyable experience for team members
Mission
Scale tech Products and Teams for fast growing e-comm and SaaS companies, creating simple solutions to complex problems.
Vision
Being the leading Product Factory Partner for fast growing e-comm and SaaS companies, that exceeds customers expectations, while creating an enjoyable experience for team members and global partners.
Role Models of our Values
Using these values and having them guide us in our interactions with customers, candidates, partners, and each other has helped create an incredible environment for all at Eureka Labs.
Get things done
We're a community with a natural bias toward action and to getting things done. Our team will overcome obstacles, find solutions and deliver exceptional results. We get things done today so we can be ready to face tomorrow's new callenges. Our ambition, curiosity, grit and accountability leads to our team accomplishing our goals and getting things done.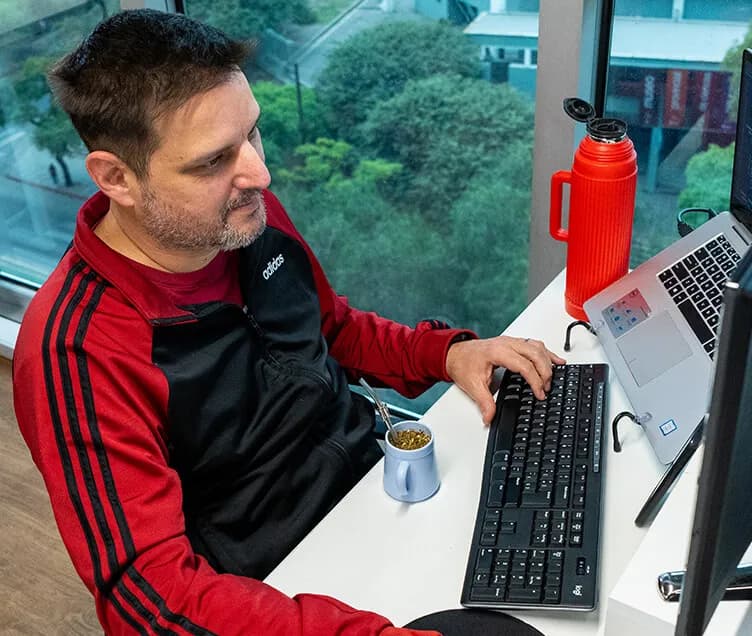 Build and evolve
our culture
In Eureka Labs we capitalize the best of both worlds: the innovation of startups and the processes of corporations. Our Startup spirit leads us to think and work within flexibility, a changing and dynamic environment, friendly and inclusive culture and managers. In addition, the corporation style enables the stability, processes, support areas, cutting-edge technology and comfortable spaces. We develop a global business environment in the local world.
Team Eureka Labs
Our leaders' experience and passion inspire and encourage our entire Eureka Labs company.
A collaborative, integrated and global Team
We are a Cultural-Fit team of more than 70 people working from Latin America, USA and Europe encouraged by human values, smart thinking and optimized performance. In Eureka Labs we have diverse talent across many functions such as FE engineer, BE engineer, QA Engineer, Project Managers, Product Managers, UX & UI designers, Technical Leads, Managers, Finance, HR and others to deliver simple solutions to complex problems.
Our team dynamic
Ongoing Coaching & Feedback with constructive dialogue between internal and external stakeholders to enhance professional development and drive high organizational performance.